Find screen-free space to dream
Screen-Free Week is May 1-7, 2023!
Let's get ready to unplug!
Now's the time to start planning your epic Screen-Free Week adventures! Our resource library is full of activity ideas, organizing kits, and tips to make your celebration the best yet! Plus, check out some of our favorite resources below! Happy unplugging!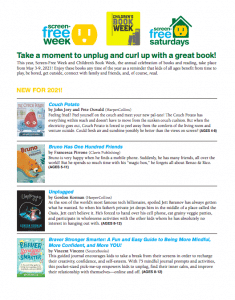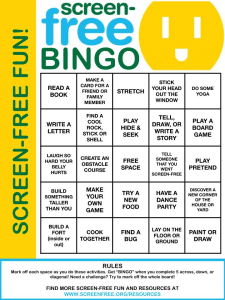 101 Screen-Free Activities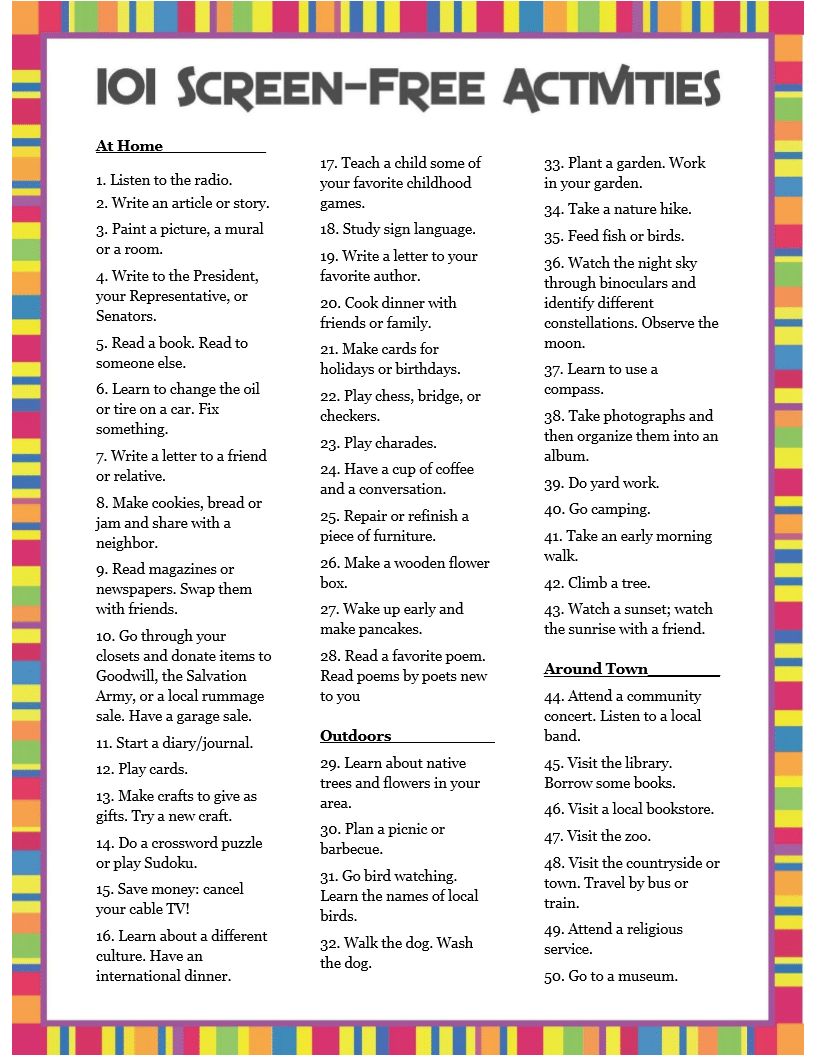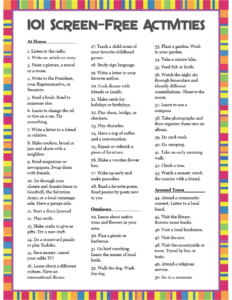 Questions? Contact Us!
Screen-Free Week is brought to you by
Fairplay

Countdown to Screen-Free Week, May 1-7, 2023!