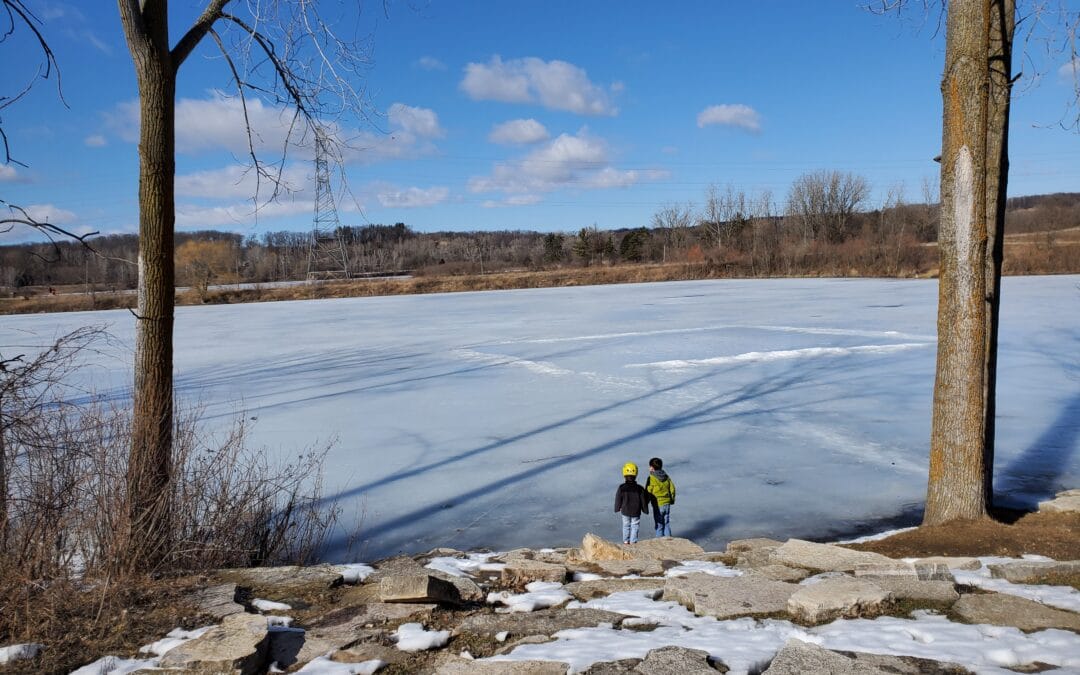 As Screen-Free Week returns this year, it's important to recognize that we all celebrate a little differently. What works for one family will not always work for all, a reality that guest blogger Jennifer highlights in her beautiful post about millennial parenting in a media-saturated world.
It's 9:10pm as I watch my boys play in their room. My 8-year-old assembles intricate worlds, one Lego at a time, while my 5-year-old climbs and contorts himself through the jungle gym he built with large plastic tubes. I enjoy these moments, watching them in their element. In a world of iPhones, iPads, and millionaire child YouTube stars, our screen-free family is an anomaly. There are no Saturday morning cartoons here. No video games for completing their homeschool work. We don't do family movie nights on Friday evenings. No tablets in the car to pass the time. 
Depending on where you fall on the technology spectrum, you may view this as a form of strict, extreme parenting and feel sorry for my kids. You might think I'm looking for some kind of bragging rights or mommy awards. Or maybe you think I've unlocked a magical power and long for a more low-tech life yourself, if only you had more time or help.
But really, we're none of these things. We're just… us.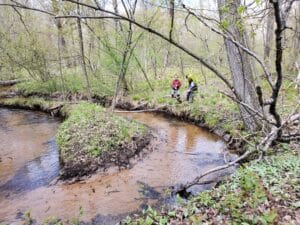 I spent the first several years of my parenting journey filled with self doubt and exhaustion. If you're a parent of young children, I'm going to guess you experienced this as well. Are they sleeping enough? Eating enough? Is their poop the right color? (If you've spent any time in parenting groups, I bet you've even seen the pictures that go along with this question.) When did everyone else's baby crawl? At what age did yours start reading? Is it important to sign them up for sports? The list of questions and comparisons goes on and on and on. But at the core of each is a fundamental need to know–am I doing this right? Am I an okay parent? 
I believe our current generation of young parents has the unique predicament of parenting without a tribe while simultaneously striving to greatly differentiate their parenting choices from the previous generation. This puts us at a particular disadvantage. Not only do we lack adequate support, but for many of us, we can't even trust the support we do have. Only a generation ago, people put babies to bed on their stomachs and smoked in the house and spanked and told their kids to suppress their emotions. How the hell are we supposed to know what to do when we, as a generation, are striving to parent, alone, amidst a massive paradigm shift to authoritative, warm, and connected parenting? Studies show that millennials value family and are passionate about social change. I guess now that a ton of us are in therapy from our own childhoods, we face the task of not being the source of our own kids' future therapy bills, and we take it pretty seriously. Heavy stuff.
That's where Google comes in. And social media. A recent study found that 90% of millennial parents seek parenting advice on social media platforms, and a third of moms report using online parenting platforms on a daily basis. On the one hand, I'm super thankful that I can turn directly to the CDC when I need to know which cleaners kill the norovirus after my kid pukes all over the couch. And I've gotten enough healthy but quick but still cheap but somehow kid-friendly recipes bookmarked to last a decade without repeating a meal.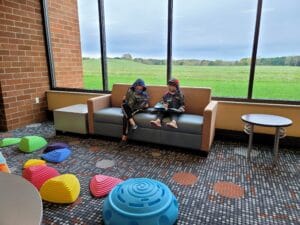 On the other hand, the internet is also full of millions of people whose houses, spouses, jobs, and vacations are nicer than yours. There is and probably always will be no shortage of people who don't like the way you live your life–and the way you parent your kids. It doesn't even have to be because you're doing something wrong. People will jump at the chance to critique you for doing something too well. I once saw a woman post a picture of some waffles. She said she was excited because she made whole wheat waffles for her kids for the first time and was happy that they turned out well. Soon there were hundreds of comments mocking her and her poor waffles. She was happy with her accomplishment, and the group decided that she and her waffles must be knocked off their shiny pedestal. I once made the mistake of answering a question about how high our toddlers could count. My oldest son is autistic and hyperlexic, and his number was notably higher than the others. The hive did not like this. 
Once upon a time in human history, we maintained cohesive, homogenous cultures. Thanks to modern technology and cultural diffusion, we are now exposed to more differences and lifestyles than ever before. Yet we're still wired to perceive differences in others as a potential threat. We're also wired to enforce social norms to prevent chaos and promote unity and equity. I've noticed this play out in two ways that are particularly common amongst fellow parents– criticism and judgment for not being good enough, and criticism and judgment for being perceived as acting better than others. It seems we don't readily approve of outliers. So while we're turning to peers more than previous generations, we're turning against each other in an effort to protect our own ideals, values, and identities. 
I've seen parents reach out for support and be criticized about their messy house in the background of a shared photo. I've seen others ask for help regarding something in their home and get called out for "humble bragging" because the house in question happened to be too clean. Why? Because it makes people feel good to point out that someone else's house is dirtier than theirs. And it reassures people if they can assign nefarious motives to the person with a cleaner house. It's that old self-doubt creeping in, driving comparisons to those around us. It reminds me of an older study I once read about, where people tended to identify as middle class regardless of how high or low their income actually was. I guess deep down, we're all asking, "Am I…normal?"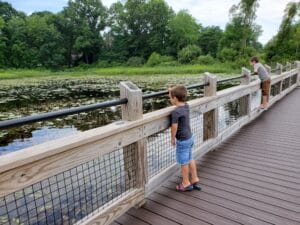 So what does any of this have to do with my low-tech parenting choices? Well, when children in the US spend an average of seven hours a day in front of a screen, my family is an obvious outlier. Kids' clothing is adorned with Disney and Marvel characters. The dental hygienist asks whether they want the Paw Patrol or Spongebob toothbrush. The little boy down the street cuts playtime short to go home and play with his Nintendo Switch. It's everywhere around us, all the time, making me acutely aware of how weird we are by contrast.  
I've received no shortage of input regarding our family's lifestyle, in the form of direct feedback and indirect, negative opinions. I've heard it all. Screen-free families are like cults. They aren't living in reality. Their kids are just going to rebel when they get older. They are stifling their children and preventing them from obtaining successful careers in the ubiquitous tech industries that drive our modern world. Screen use is a great way to teach kids to read or develop hand-eye coordination. Then there's the pull to knock these parents down. Who do they think they are? They think they're so much better than everyone else. It's not like you get a medal for that. It's not like everyone has the privilege to avoid screens. 
All of these things and none of these things are true. They're just statements. Their level of truth depends on your own vantage point. As I mentioned before, I spent the first several years as a parent continuously questioning my decisions. I was filled with self-doubt, and all of these opinions made me question myself more. I asked therapists, and I turned to my husband. Am I doing this right? Am I an okay parent? I'm not sure when exactly it happened, but one day I noticed that the chatter started to fade. I let the daily ins and outs of parenting my own precious children shape my views more, and the opinions of others less. I started to trust my own inner compass to guide me based on what I saw directly in front of me and felt within me. Little by little, "Am I doing this right? Will others approve?" turned into, "Are my kids happy, healthy, and thriving? Am I fostering their unique talents and giving them room to grow and explore? Does this feel right?" 
The answer to that is, absolutely! Or at least a good 95% of the time. 
My kids are amazing. And I'm not just saying that because I spent days in labor between the two of them. I think they're objectively incredible humans. And they aren't missing out on anything. Instead of watching TV, they read books, build interesting contraptions, draw pictures, and listen to music. They spend copious amounts of time playing outside, talking to neighbors, digging snow tunnels, or playing baseball. Normal kid stuff. Not at all cult-like. I don't think I've ever heard the words, "Mom, I'm bored" even one time.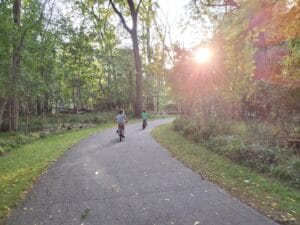 What looks extreme to one family is just the norm in our house. Don't get me wrong, it's not all peaches and cream. Sometimes (often) they make massive messes and fight like feuding gang members. But we do our best to clean up together as a family. And we place the utmost importance on emotional health and learning to express our needs and work through conflict while caring for each other. I'm not saying you can't do that if you spend lots of time in front of the TV. But I do feel that a screen-free life has opened up more room for the things we personally value the most. And I'm extremely grateful for that. 
And I'm proud of those of you who do what you love and value too, even if it looks a little weird to others. So for those of you who refuse to buy plastic toys, or sell all your worldly possessions and live in a tiny RV with six kids and two dogs and travel the country, or bring your kids to social justice marches, or only feed your kids organic food you grew together in your garden, or nurse your kid until the age of eight, or homeschool so you can focus on your religion/practice unschooling/start a family death metal band. All I have to say is… Go little rock star. Do you. Because no one can bring the unique light you have to offer this world and your children except for you. 
Suddenly, when I look to my own children for the answers, I can see this all so clearly. I could offer up a rebuttal to the criticisms of screen-free parenting mentioned above–pull up data and professional recommendations–but there's no need. Our journey is our own. We are inundated with data and opinions today to the point of decision paralysis, but no resource is a match for your own inner voice. There are billions of us; we're not all going to look the same. We're all going to be too much or not enough for some people around us no matter what we do, so we might as well enjoy being judged from the serenity of our authentic path. My own voice of reason might not work for your kids. But as I watch these amazing beings play beside me, I know, without a doubt, that we're on the right track.
We're doing things a little differently than others–but we're doing things exactly like us–and that's a beautiful thing.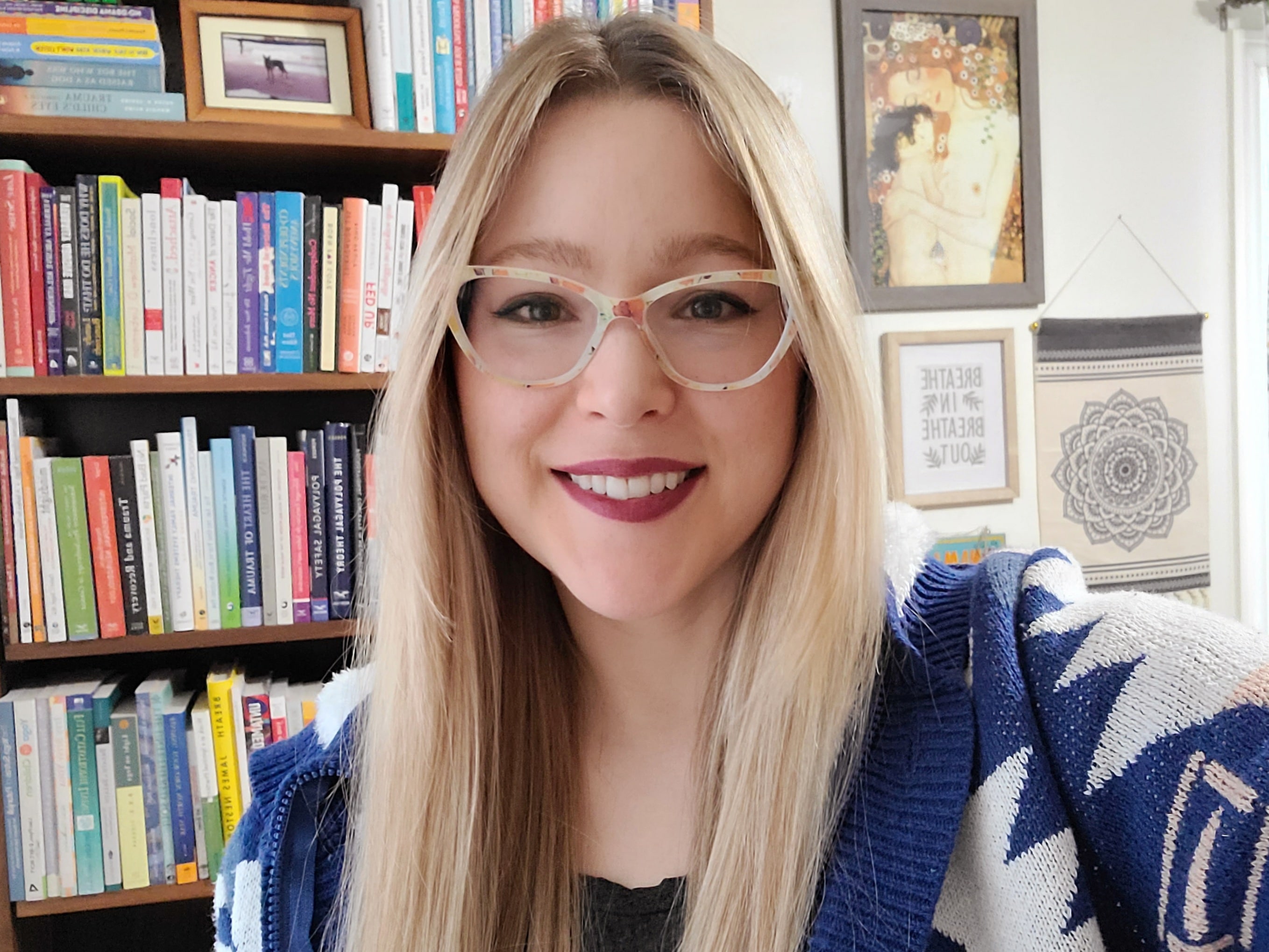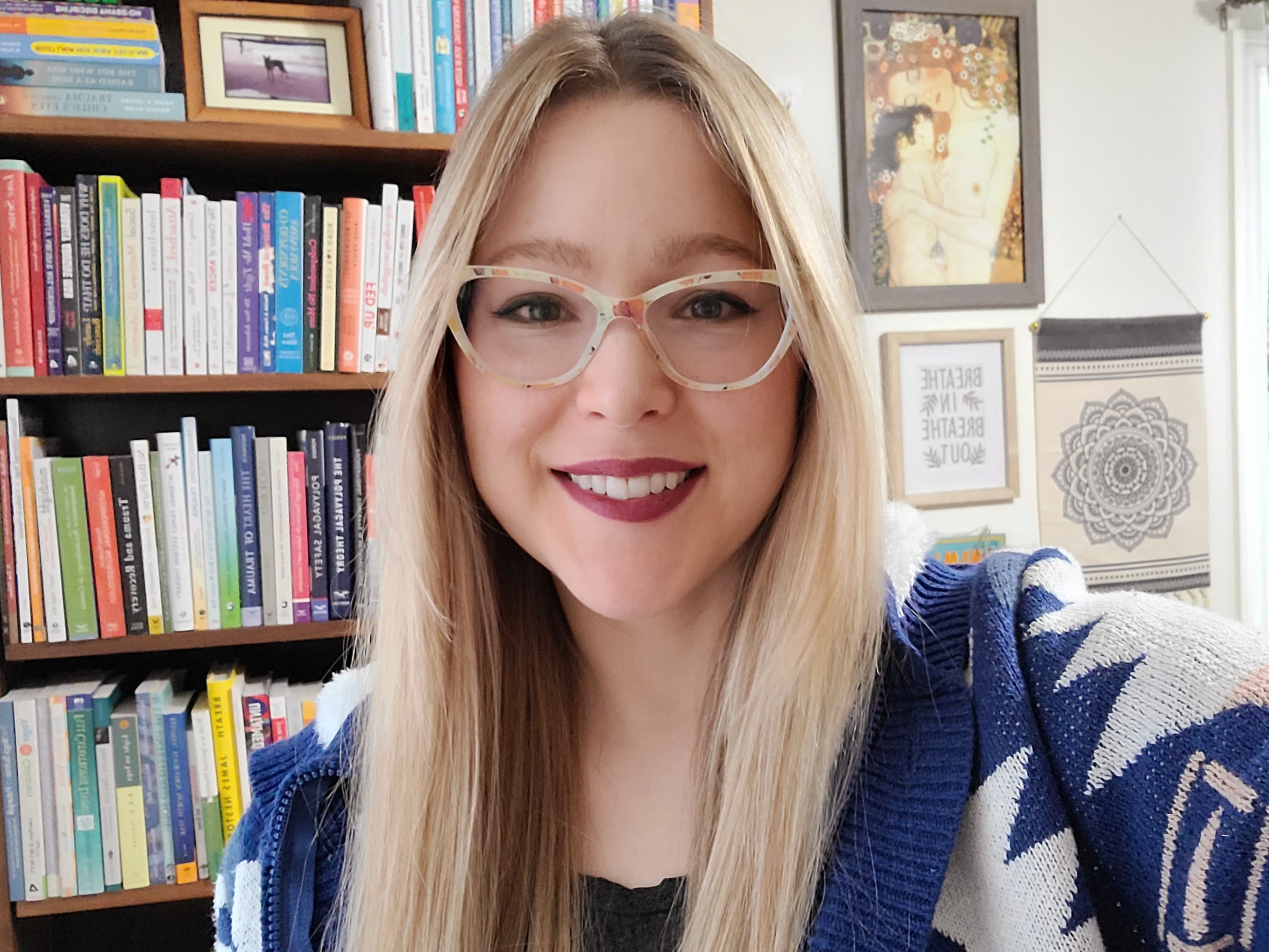 About the Author
Jennifer is a homeschooling mom of two active boys in Michigan. She loves to read non-fiction, cook plant-based meals, and do yoga. In her spare time, she and her family enjoy exploring new trails and going camping.
Photos provided by the author.