In the newest Screen-Free Week blog post, author and mindfulness educator Erica Marcus provides a helpful guide for reflecting on our own screen habits. With Screen-Free Week less than a month away, let's take some time to think about when we use tech and why. Read these seven great questions to ask yourself as we prepare to go screen-free this spring!
Taking time away from screens is an incredibly useful practice for noticing the impact of technology on our lives! That's why I love the idea of Screen-Free Saturdays and an entire Screen-Free Week. It can help us realize some of the ways tech affects us that we can't see when we are immersed in it. In my life, I try to regularly take time away from screens. That ranges from short moments throughout the day, like at dinner or right before bed, to day-long off-switches, to even longer stretches when I go on retreat.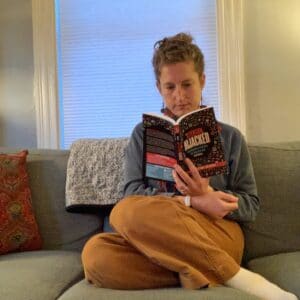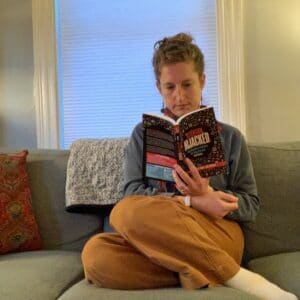 In my book, Attention Hijacked: Using Mindfulness to Reclaim Your Brain from Tech, I explore how practicing mindful tech use can help us stay grounded in our values and aware of the impact of screen use on ourselves, others around us, and our environment. Mindfulness helps us approach our lives with curiosity and without judgment. We can start asking ourselves questions and really pay attention to the answers, honestly exploring how our tech use is adding to and subtracting from our lives. When we have this open and curious attention, we can course correct when our tech use takes us away from our values or wellness. We can also notice and appreciate the ways tech helps us show up in the world as we want to be. 
So you might approach your week of unplugging as a giant science experiment, where you are the subject! Get out a journal and see if you can track, from day 1 to day 7, how not having your tech impacts your life. Here are some guiding questions to consider:
What do you do instead of tech?

Read? Go outside? Stare at the wall?

When do you long for screen time?

Are there certain times of day or things that happen that make you crave it? 

What feelings draw you to your screen?

Boredom? Stress? Excitement?

What do you crave doing when you are on screens?

Social media? Video games? Work?  

How does being off tech impact your mind?

Do you feel clear-headed? More focused? Or more distracted?

How does being off tech impact your body?

Do you find yourself more well-rested? Faster to recover from workouts?

How does being off tech impact your emotions?

Do you feel FOMO? Do you feel freer?
I invite you to ask some of these questions of yourself as you undertake your tech-free week. Here are some of my findings from past screen-free experiences:
What do I do instead of tech? Two things: read and sleep. I read so much more! The little free libraries in my neighborhood can't keep up with my demand when I am not streaming shows right up until bedtime. Also, I noticed that I go to bed earlier. Instead of giving my mind and body the rest it needed, I was stimulating it more with shows. I find that when I go to bed earlier, I wake up well-rested.

When do I long for screen time?

I really crave tech right when I get home from school and at the end of the night. Replacement activities—like tea, yoga, a walk, or reading in bed—helps with that yearning for tech.

What feelings draw me to my screen?

For me, it is often a sense of exhaustion or stress. Sometimes, instead of caring for myself in those moments, I turn towards distraction. I really noticed that when I had nothing to impulsively grab for.

What do I crave doing when I'm on there?

I tend to be pulled by streaming shows, reels on Instagram, and/or reading the news. I look for mindless activities.

How does being off tech impact my mind?

Over time, I notice more clear- mindedness. Maybe it is the extra sleep, but I think it also has to do with having less extraneous clutter from the stories I take in on social media. Taking the screens away feels like airing out my mind: I emerge refreshed. 

How does being off tech impact my body?

After limiting my tech use, my body feels rested. I also noticed I am more ready to get out of bed in the morning, which is HUGE.

How does being off tech impact my emotions?

At first, it is always a struggle to not turn to my phone. I miss it! But after a while, once I have new routines, I really appreciate the shift. 
Moments away from screens remind me that I have choice in what I do with my time and control over how I feel. When I go to bed earlier because I'm not streaming shows, it can change the whole feeling of the next day. When I actually take time to care for difficult emotions rather than distract myself from them, I am able to more easily let them go. While I am not going to eliminate tech completely, I now have a better understanding of how I use it and some alternatives to replace habitual use.
What does your investigation reveal? What changes might you make because of what you learned? You have the opportunity to reset and decide how you want to use tech–instead of simply letting tech control you!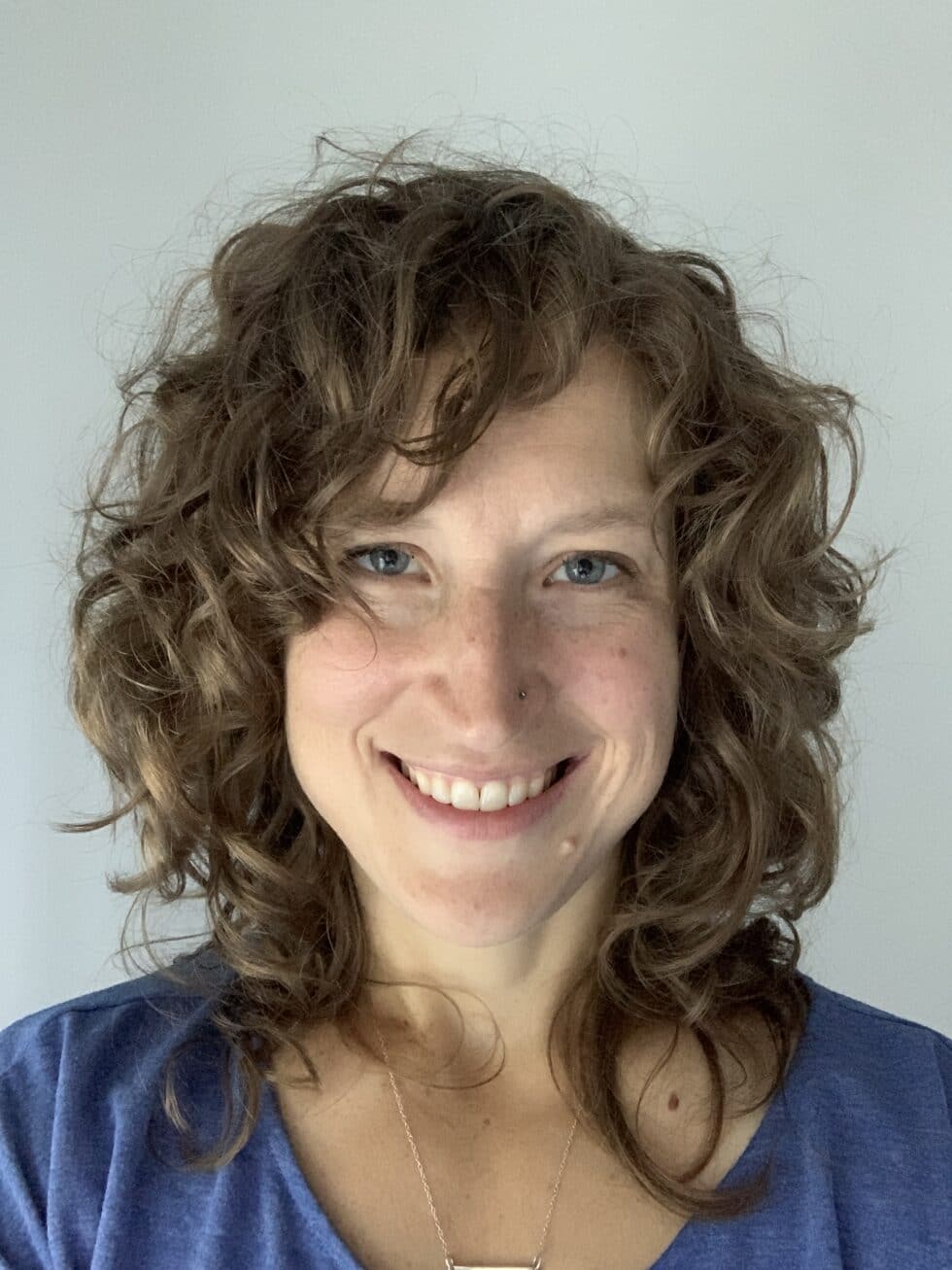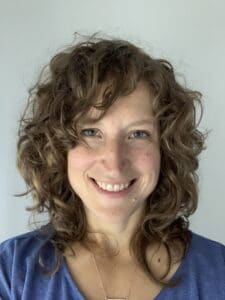 About the Author
Erica Marcus has spent over fifteen years learning from the teens she works with as a classroom teacher, mindfulness educator/director, and a wilderness youth therapy field guide. She is based in Portland, Maine.
Photos provided by the author.