In this op-ed, Screen-Free Week Coordinator Lucy Kidwell reminds us that that universities have a part to play in digital wellness –some screen-time is structural.  As students, it's tempting to blame ourselves for struggles with tech, but let's give each other some grace!
When we think about the phrase "screen time," our minds often immediately go to childhood: how many hours should my preschooler be watching TV? Can my teen handle a smartphone? Should screens be allowed in schools? In fact, as coordinator of the annual Screen-Free Week celebration, much of my role is dedicated to distributing resources to young families with questions like these. And, of course they ask! These concerns are especially relevant, as developing minds are uniquely susceptible to the influence of screens.
However, with college-age mental health issues worse than ever before and time spent in nature rapidly decreasing, the screen time discussion is in desperate need of expansion.
On college campuses, the link between poor mental health and excessive screen use is undeniable. A Healthy Minds Network 2020 survey divulged that two-thirds of college students struggled with loneliness, with a whopping 83 percent indicating that poor mental health detracted from their academic performance. This is notable, as these higher instances of depression and anxiety–as well as tense relationships, eye strain, poor sleep, and physical health complications–are directly tied to excessive screen time. And of course, the more time students spend on screens, the less time they spend outdoors, directly impacting mental health, happiness, and cognition and our likelihood to protect the environment.
One Stanford University Study revealed that during an average week of in-person classes, screen use made up 50.2% of a student's waking hours–increasing to a scary 77.6% during the pandemic. This startling statistic, coupled with the fact that over half of students use their devices for more than 50 hours a week, indicates a problem that demands some creative reimagining.
Often, with regards to my age group, excessive screen time or media addiction is painted as an individual problem…a problem of self-control or moral failure. How many times have we heard the familiar complaints that "My daughter, a college freshman, can't get off her phone!" or "I just wish I could stop scrolling and finish this paper…" There is a sort of latent assumption that when children age into their twenties and move away, their screen-time problems become just that–ours. 
But as a current college senior who joined the Zoom ranks of the pandemic and came of age just as screen-use skyrocketed, I believe otherwise. Bleary-eyed, Zoom-fatigued, and stuck indoors, I argue that excessive screen use–especially among university students–is a larger, more systemic issue. And it is an issue that universities must account for.
The fact that universities rely on online communication for everything is an uncontested reality. Weekly newsletters, assignment notifications, club meetings, and even class readings are all posted online, easily accessed by a couple of clicks. Not to mention that the pandemic opened a Pandora's Box of recorded lectures and Zoom meetings, making it even easier (and more convenient) to stay inside. Even after the era of pandemic shutdowns, students shuffle from windowless classrooms to stare at slideshows–laptops open all the while–to the fluorescent lights of libraries to do homework (on computers, of course).
This issue is often exacerbated for those in urban areas, whose integration with the outdoors and access to screen-free spaces is even more limited. Not to mention the well-established racial and class divide inherent to the screen-time discussion, with lower-income children and BIPOC spending much more time on screens than white or middle-income children. Clearly, this issue has implications for equity work across countless intersectional spaces, demanding consideration at the university-policy level.
In my experience, all of these screen-heavy practices reduce intentional, embodied time–time rooted in space and place, in the natural world and human connection. I have lost track of how many hikes in my beautiful backyard of Southern Indiana were interrupted by a reminder of an upcoming assignment or an email from a professor. And of course, Zoom meetings proved deeply necessary during the pandemic, but you miss out on the soft, human subtleties revealed in the presence of another person. The eye-contact, body language, and quasi intimacy of sharing physical spaces has gradually disappeared.
The situation is far from hopeless, however. Universities can implement a variety of changes to ameliorate this issue if they are willing to listen to the concerns of students. Steps can be taken to reduce email clutter and unnecessary notifications, physically post announcements in central areas, host classes outside, and prioritize the use of books and hand-written assignments–even if they prove clunky or inconvenient. I know that I like taking a book outside and reading on a nice day, but I would rather not squint at my laptop in the sun.
It may sound simple, but refusing to operate from the assumption that screen-time is a MUST for college students would be a great step forward. Finally, universities can prove that they take digital wellness–and thus, student mental health–seriously by participating in Screen-Free Week, distributing digital detox resources, increasing their capacity for accessible mental health services (with professionals in tech addiction), and even forming student advisory boards to discuss digital wellness issues.
I know that I am blessed to have access to a wonderful and enriching university education; countless colleges clearly value their students, my alma mater included. Hopefully, this practice of screen time self-care will produce ripple effects, impacting the most pressing issues of our age. Without the artificial separation of screens and their constant demands on our attention, we can become more intentional, involved, and interconnected as students and young professionals. Perhaps caring for our world also looks a lot like caring for ourselves…starting with the screen time problem.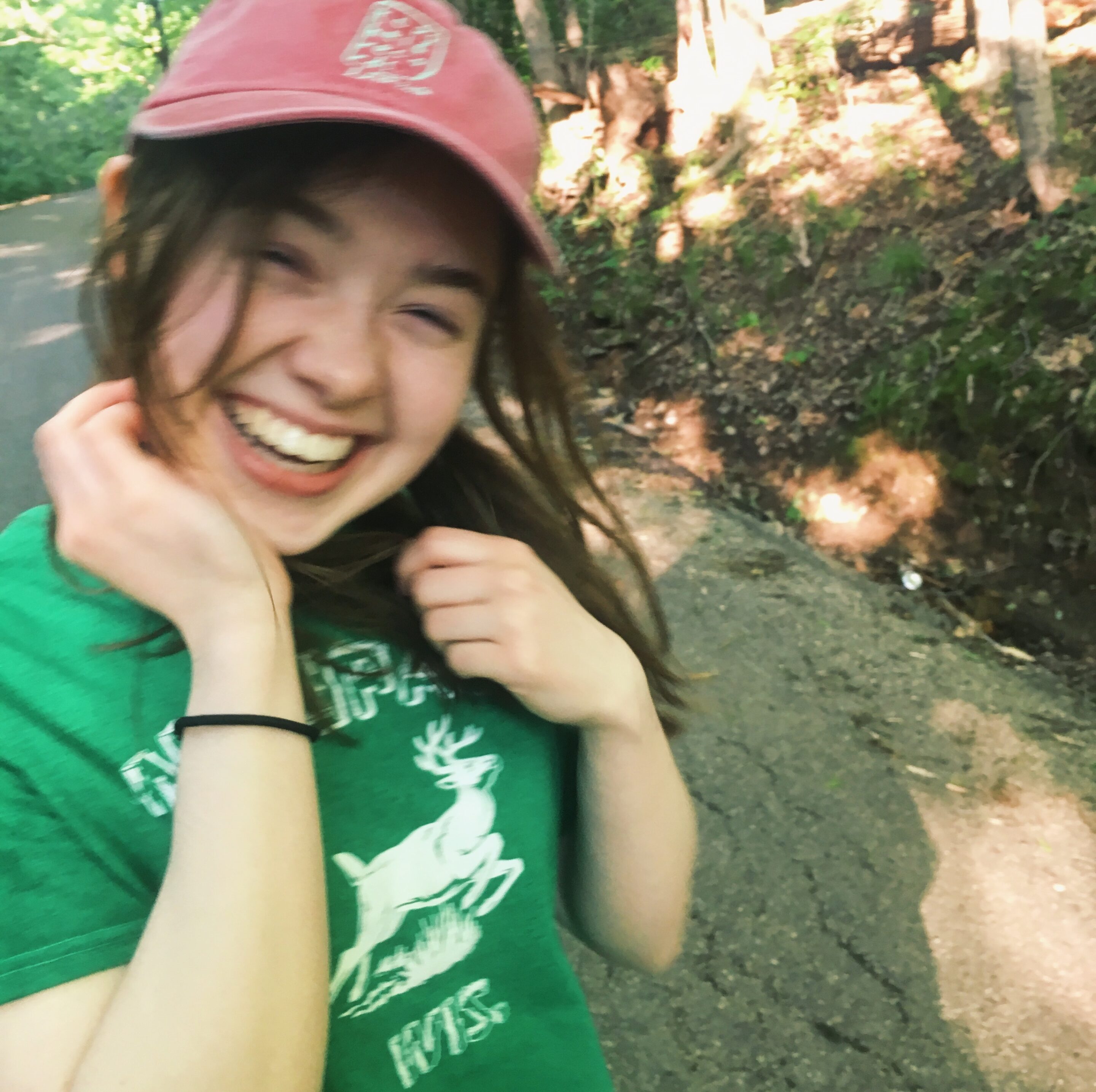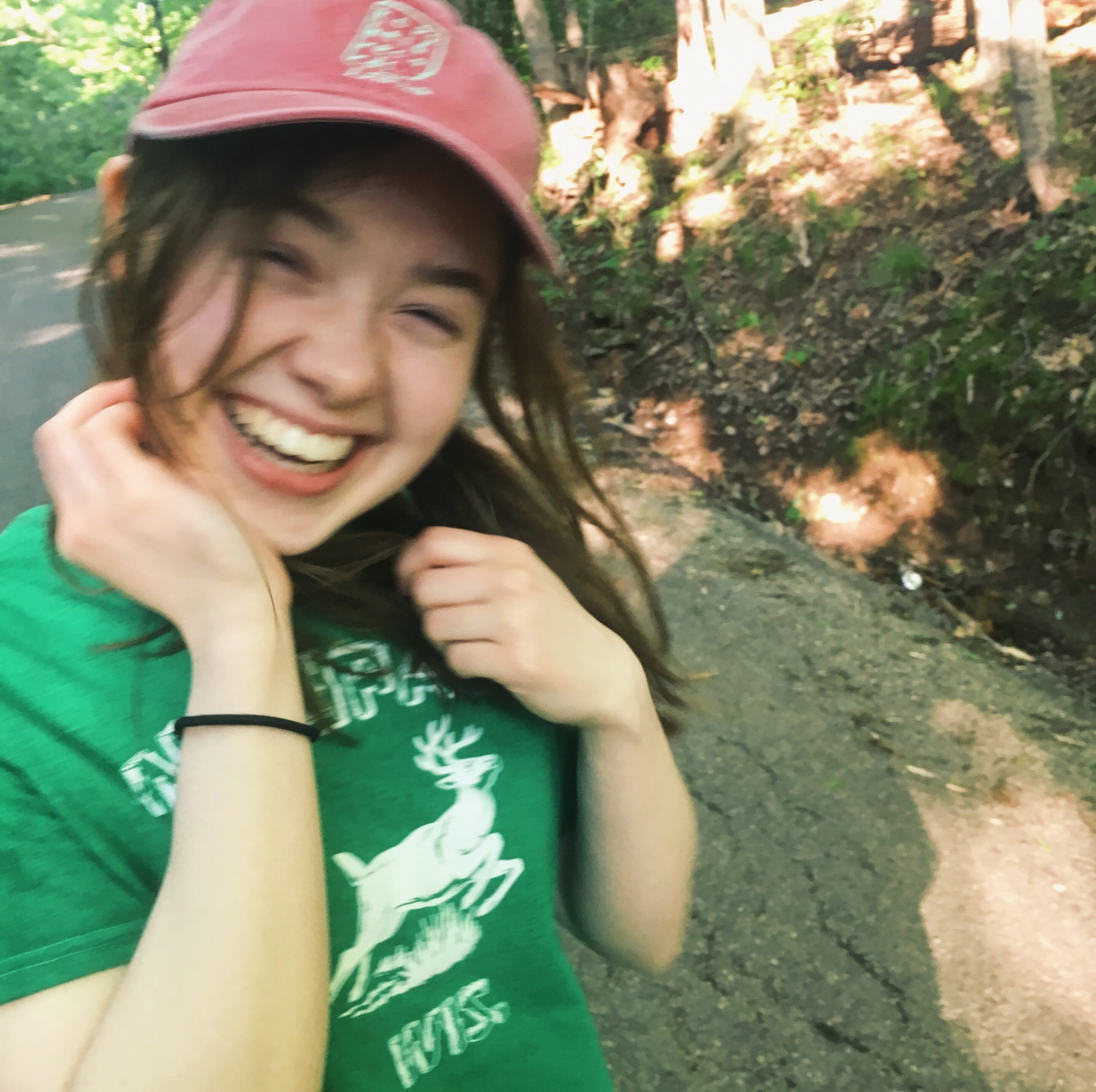 About the Author
Lucy Kidwell serves as the Screen-Free Week Coordinator at Fairplay and co-chair of the Action Network's Interfaith Work Group. She also studies Religion and International Law at Indiana University. Lucy loves reading, rock climbing, and folk dancing –come say hi!
Photos provided by the author.