It is so easy to forget that Screen-Free Week isn't just for kids! It's a time of intention, rest, and creativity for all, something that Lauren Koslow reminds us in her lovely post on what going screen-free means for her –not only as a parent, but as a librarian, friend, and activist as well.
I have been celebrating Screen-free Week since before parenthood, and even as my life incorporates an impressionable child who wasn't there before, I still advocate for any adult participating.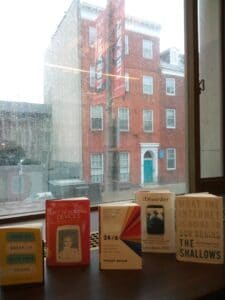 My disclaimer is that I do try to keep a low-tech life year-round, as someone who intentionally does not have a smartphone…because I unintentionally seem to have a predisposition to tech addiction, as I imagine many well-functioning adults these days do. A wealth is being written on the subject of digital time-sucks and attention-destroyers, from The Shallows by Nicholas Carr (which opened my eyes a dozen years ago) to new release Stolen Focus by Johann Hari (which is at the top of my TBR list).
Each year as Screen-Free Week approaches, this librarian makes a book display, this parent searches online (in advance) for special local happenings, and this friend makes a list of 30 people to whom I will write (for the overlapping Letter-Writing Month). The spring weather helps. The manner in which I have lost too much precious time scrolling through winter helps. And the biggest help is this sense of making a public commitment in a community of like-minded people. It truly is a fun challenge!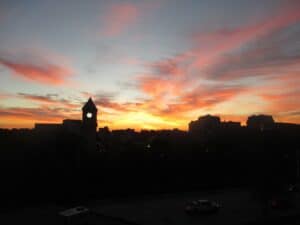 During Screen-Free Week, I do myriad mundane things that, without technology at the helm, have me being more satisfied, creative, and connected–socially and naturally. Because of this dedicated event, when I have the impulse to look something up online, regardless of how fast and efficient I may be, I pause to remember the pledge and to realize that it's never just one thing with a device.  
And after Screen-Free Week, I am reset. I can appreciate the real lived experience of being unplugged (save for that which is mandated by work). I can make calls to friends with ease, not anxiety, because now it has not been months since we last spoke. I can better relish the time with my daughter without being distracted, and I have a light heart with which to join in her imaginary play. I realize that life is better without being constantly connected to digital chatter and information overload. And each year, I get better at making this realization–informing how I spend my time–last.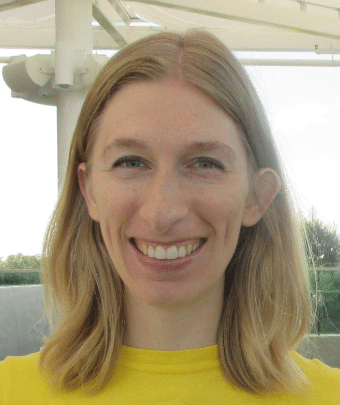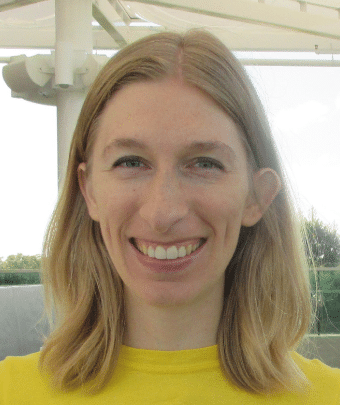 About the Author
Lauren Read Koslow is a librarian, parent, activist, and urbanist who calls Baltimore home. Aiming to do most things with care and intention, she has been wary of following trends for trends' sake. She has commemorated Screen-Free Week since 2015 and is excited to further involve her child.
Photos provided by the author.