When I was a kid, my little brother and I used to wait at the door for any packages delivered to my dad. As a sales rep, sometimes Dad would get samples of products ranging from mugs to stuffed animals to (our favorite) candy. But usually, it wasn't what was inside that I was waiting for. It was the box itself. The jackpot came when the box was the perfect size: taller than me and wider than my shoulders. I would drag the box up the stairs to our bedroom and set up the coziest little nest inside – pillows, blankets, a flashlight, and my stuffed bear, Broccoli. For the next several nights, I'd sleep in there; during the day, it was a house for play and a calm space when my emotions got big.
There is something magical about being in a kid-created space, whether it's a pillow fort, a box, a closet, or a crawl space in the bushes outside. As the weather turns, we wanted to focus on saying yes to cozy kid creativity. So, pull out some blankets, tea, and maybe even light a fire. For Screen-Free Saturdays, let's unplug to get cozy! 
Last month, the kids decided that we needed to build and sleep in a blanket fort in the living room. 8 chairs, 6 sheet sets, and a ton of clothes pins later, we snuggled up for a night of indoor camping. Even the dog loved it. While it would have been convenient to take it down the next morning, we ended up leaving it up for a while. The kids would go in to read, play, and even just to take a breather. Giving your kids a place to go throughout the week where there are no screens and cozy vibes is one solution to creating boundaries around screen time for your family. Check out our new resource with fun, fabulous fort ideas for your Screen-Free Saturdays and beyond!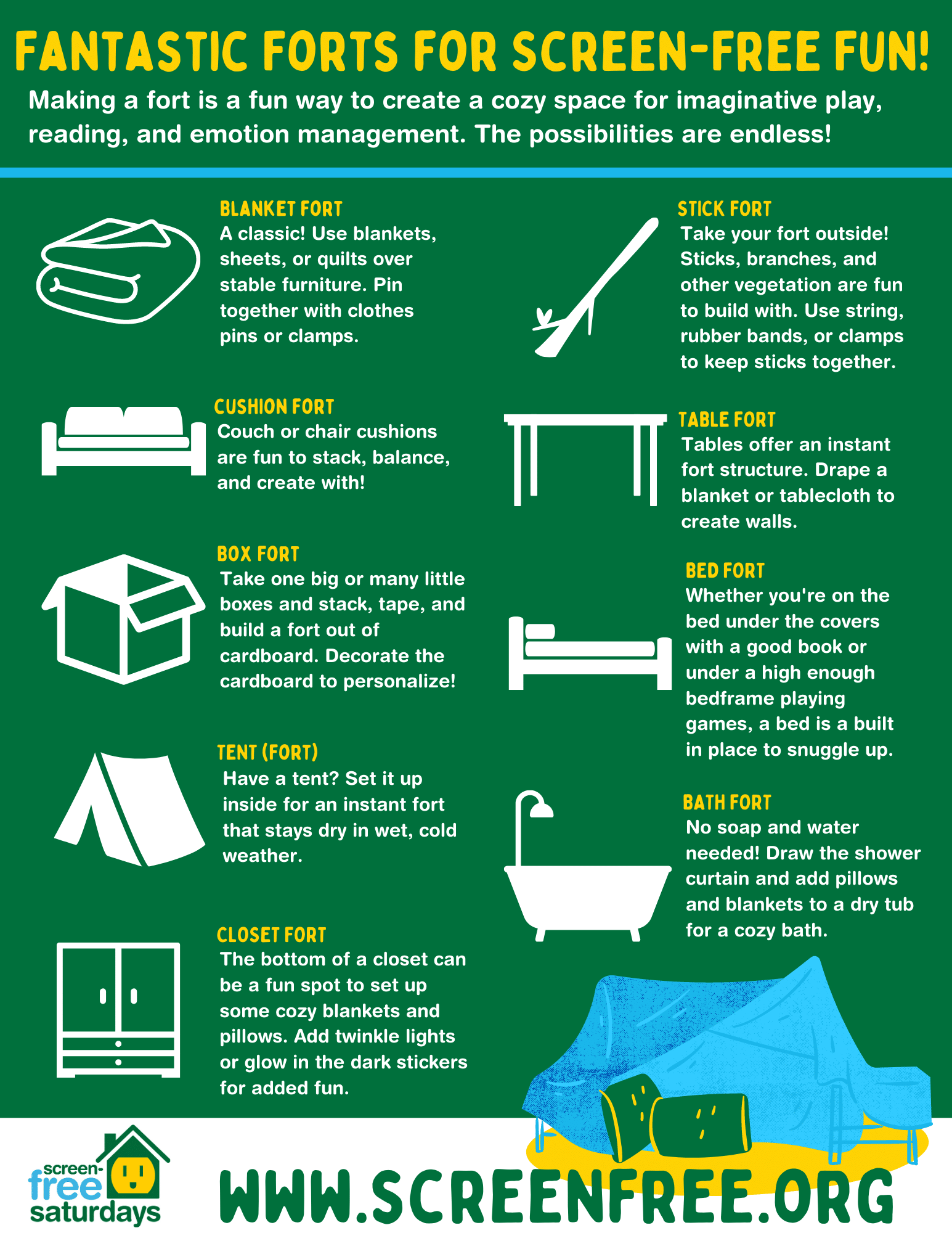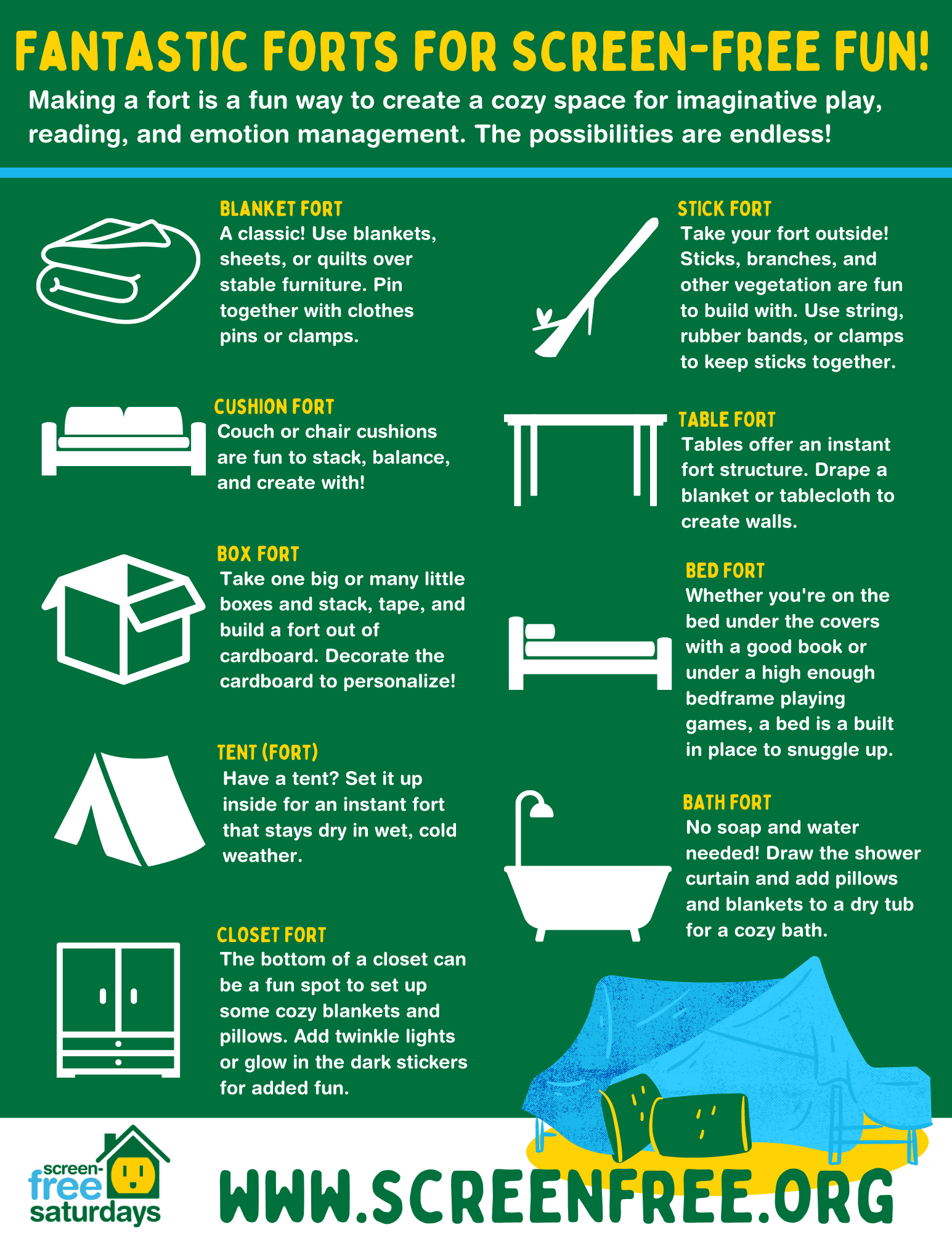 Kid-Friendly Soup Recipes
Warm up the whole family with these soup recipes that kids can help prepare! Find the recipes here.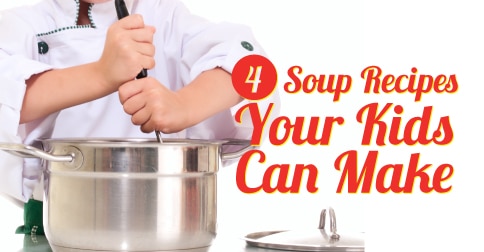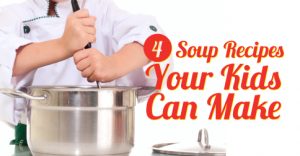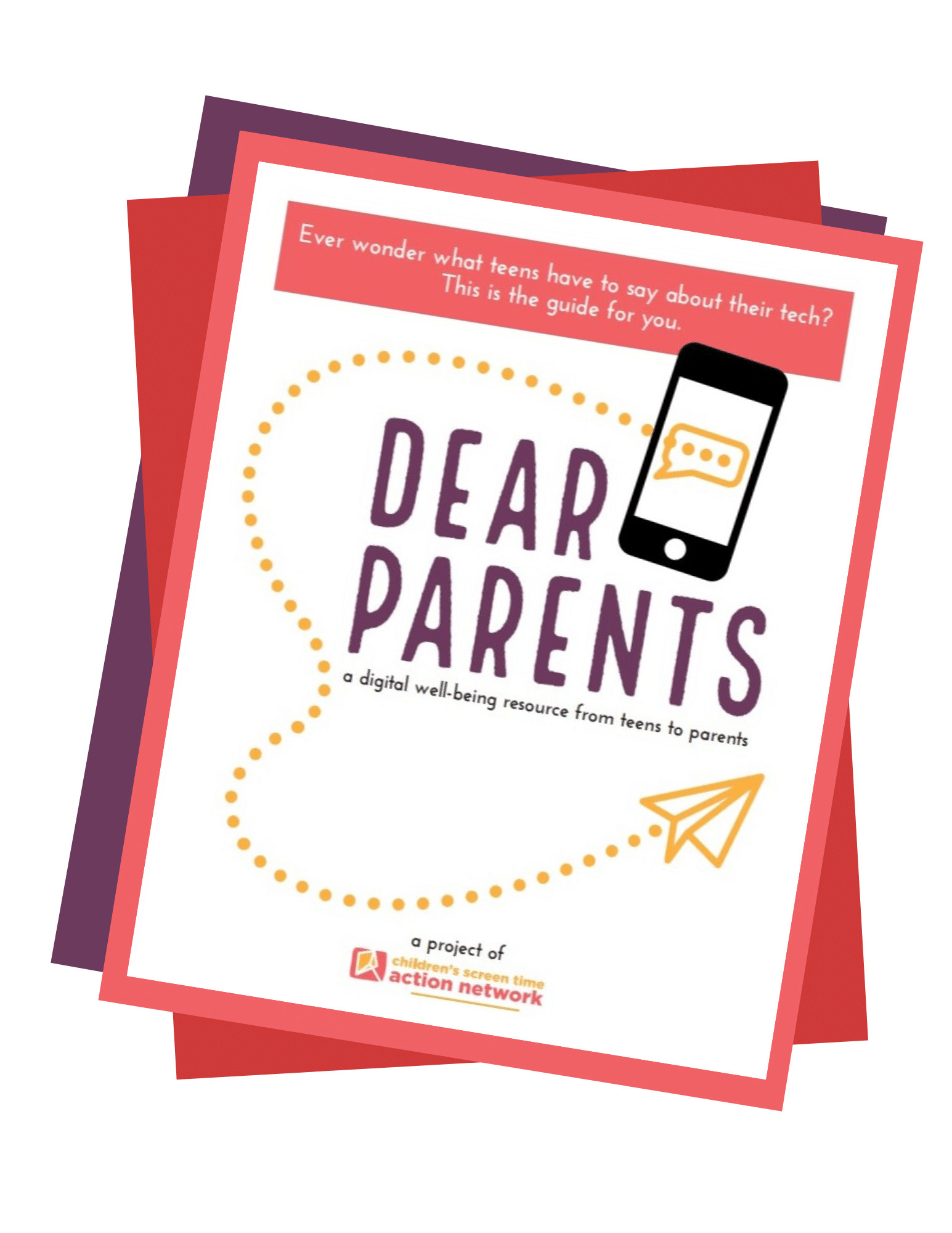 Ever wondered what teens think about their tech use? Or yours? Our brand new Dear Parents resource offers a new perspective, one backed by personal experiences as youth growing up in a digital age. In partnership with the Children's Screen Time Action Network, two high school teens, Aliza Kopans and Celine Bernhardt-Lanier, created a resource to give parents more understanding, empathy, and skills around their children's screen use.
Plus, check out the recording of out November 19 teen panel, Dear Parents: Messages from Tech-Wise Teens, moderated by Dear Parents creator Aliza Kopans and author Amy Crouch, with featured guest Max Stossel from the Center for Humane Technology.
And, share your stories with us. We'll be highlighting stories of successful screen breaks this month, and we'd love to share yours! Reach out by replying to this email or tagging us on social media @screenfreeweek or using the hashtag #screenfreesaturdays (after Saturday of course!).
Happy unplugging,
Rachel