Teens, more than ever, are suffering from nomophobia- the fear of not having access to one's phone. Rising highschool Junior, Celine Bernhardt-Lanier, offers her inspiring solutions for phone dependence in support of her peers.
Imagine you come home from work or school one day, and your phone has completely disappeared. You've lost it. It's nowhere to be found.
What would you feel? A twinge of anxiety? Distress? Panic? Fear that you might miss out on something important?
If the answer is yes, then you might have "nomophobia," a term scientists use to describe the fear of losing or not having access to one's cell phone. Don't worry, you're not the only nomophobe around!
As teens, most of us are constantly checking our social media. We jump to respond to notifications, scan Instagram's latest models, YouTube's latest epic fails, TikTok's viral dances, and Twitter's political memes. Prisoners to our phones, we lack true face-to-face connection. From my experience of hanging out with friends, sometimes it seems we don't even have real conversations– other than mindless celebrity gossip or self-conscious ranting about recent posts. How are we deepening our friendships?
Today, in quarantine, this issue is complicated. Our primary outlet for connection is virtual. Yes, we do appreciate Zoom surprise parties! But despite their obvious benefits during social distancing, our 2D screens don't replace genuine presence. And it's not surprising that many of us end the day feeling tired and anxious. So how do we deal with virtual dependency in a healthy way?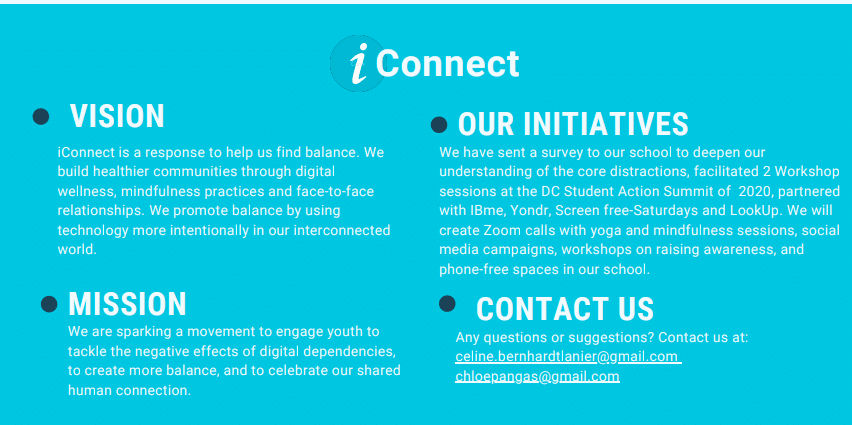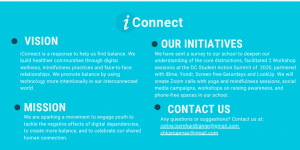 As a sophomore at the French International School, my response was to start a venture called iConnect.
In January, I sent a survey to high-schoolers and middle-schoolers at my school to discover the core issues of phone dependency. One question asked: "Do you consider yourself addicted to your phone?"
The result was fascinating: 60% thought their peers were addicted, while only 15% thought they were addicted. Given the difference in perception, we concluded two things:
First: we want our peers to change
Second: we have a hard time seeing our own habits
The more important question is: what's the health secret to live in an interconnected world of technology and feel a sense of true human connection at the same time? I believe the answer is simple: balance.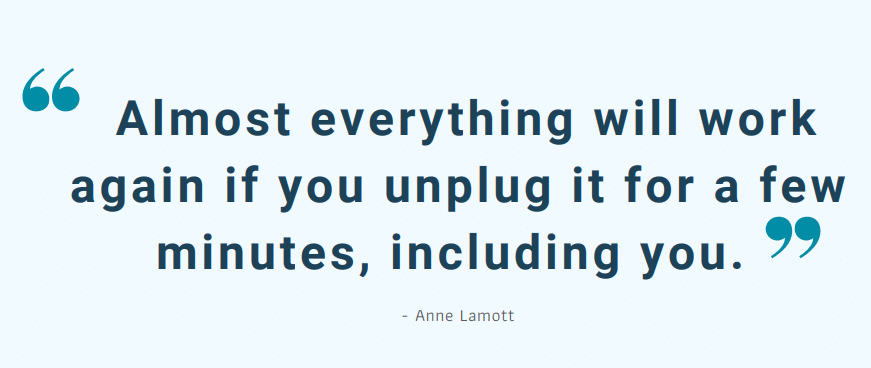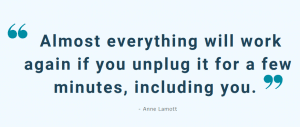 Through iConnect, we build healthier communities through digital wellness, mindfulness practices, and face-to-face relationships.
iConnect's activities that bring balance include:
-Zoom calls with yoga and mindfulness sessions
-Social media campaigns on a school's Instagram page
-Workshops on raising awareness
-Phone-free spaces in schools
So far, we have facilitated two hour-long workshops at the 2020 DC Student Action Summit, started partnerships with organizations like IBme (to offer mindfulness and retreats in schools), Yondr (to create phone-free spaces during social events), and LookUp (to promote screen-free days).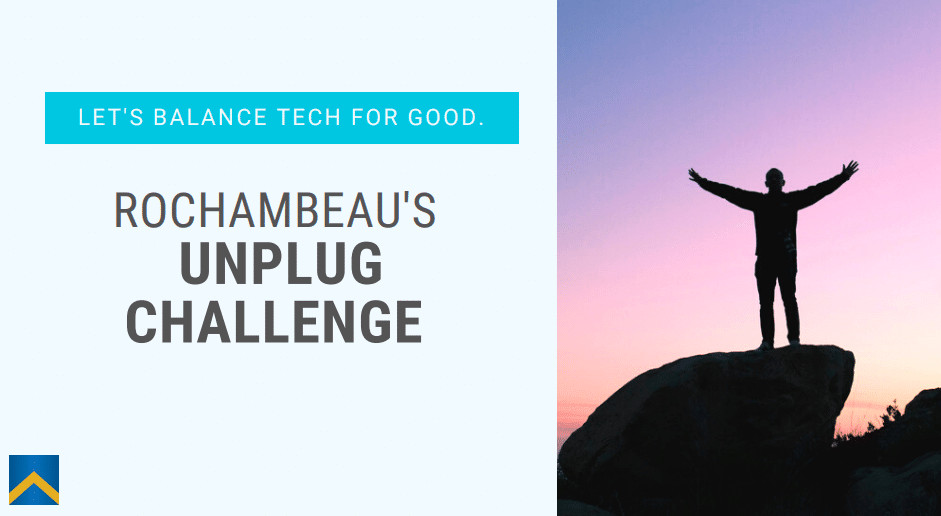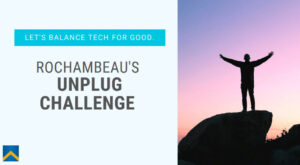 We launched an Awareness Campaign to promote a week-long "Unplug Challenge" through our school's Instagram page. (Check out our Unplug Challenge guide and video!) Over 100 members of our school community followed the challenge, helping us raise awareness around digital wellness– a great start! It was also fascinating to address an issue I am so passionate about in my school (and also showed me that teenagers are sometimes hard to motivate!)
So… did you find your phone? Are you a nomophobe, enslaved to your device? Either way, join our movement to create more digital balance and human connection, even during the pandemic. You'll be truly free at last!
About the Author
Celine is a rising junior at the French International School in Bethesda, Maryland and is founder of iConnect, a venture to help high school students develop real-life connections away from their phones. Celine is a volunteer at CCFC this summer and is working to build a resource for teen tech use with us.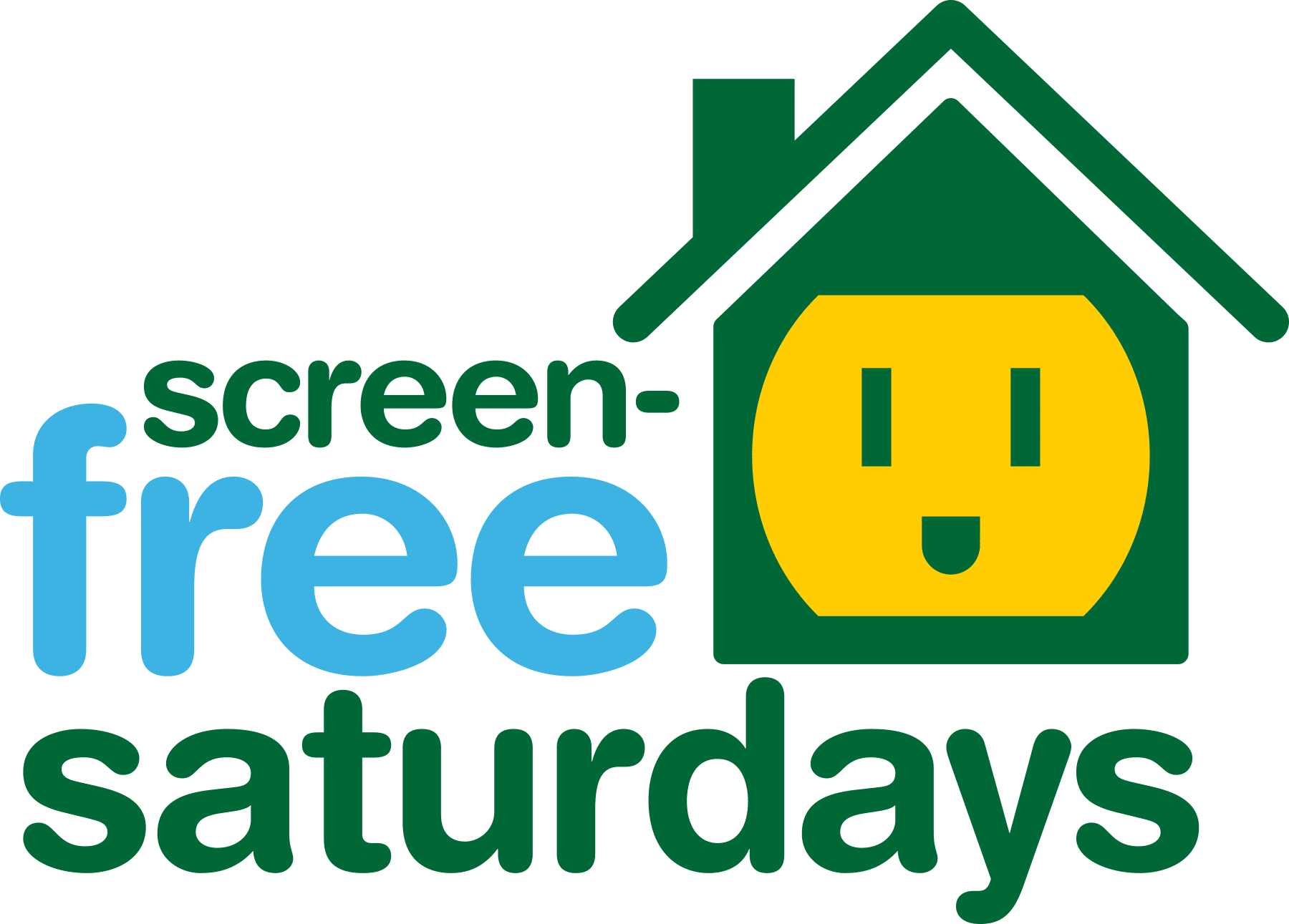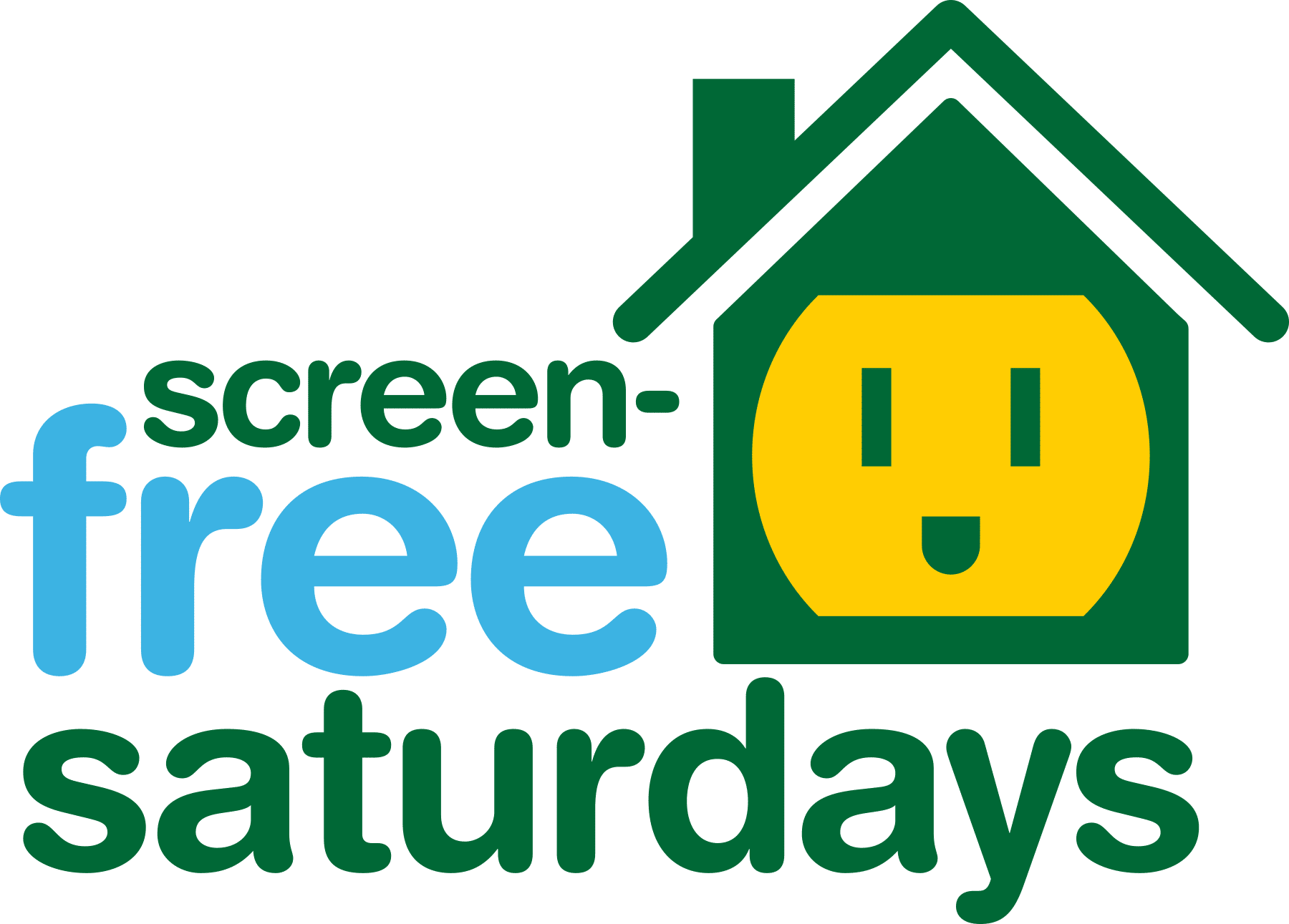 Want more strategies for disconnecting? Take our pledge to learn about Screen-Free Saturdays and solutions like Celine's through our monthly e-mails! They are full of activities, resources, and inspiration.