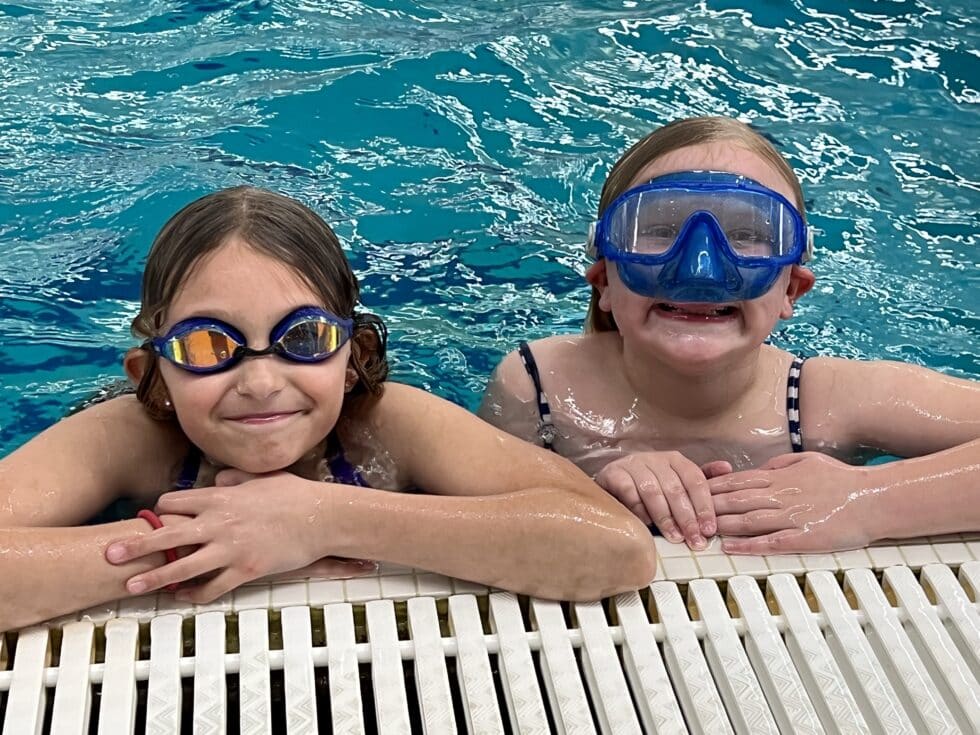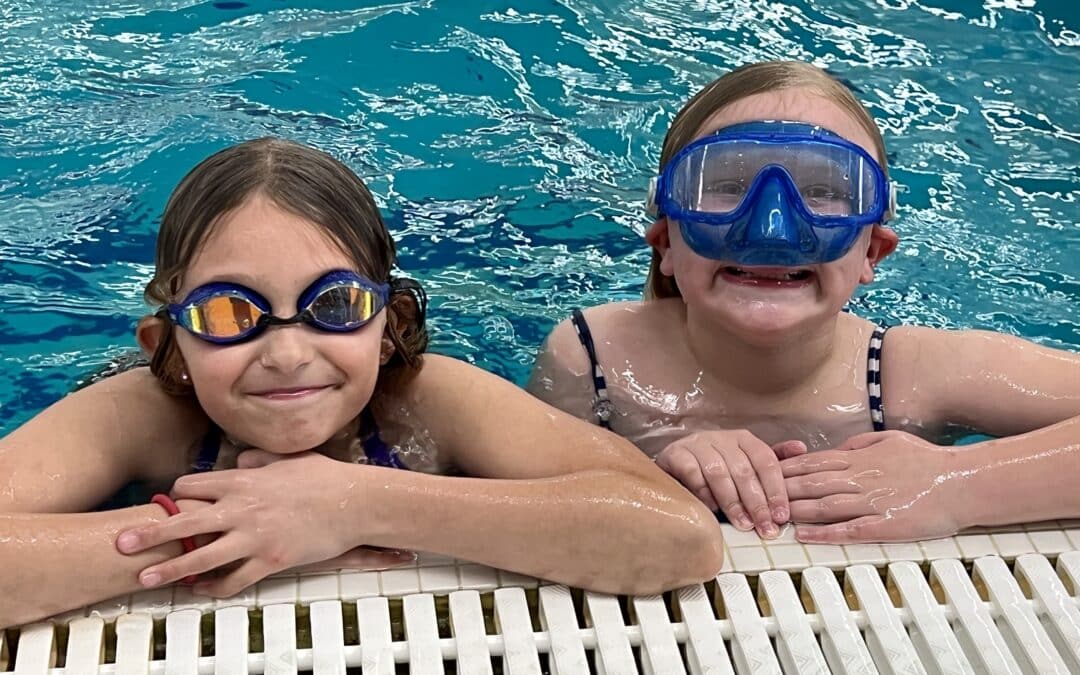 That's a wrap on Screen-Free Week 2023!
It was another great year, with more than 33,000 people pledging to participate or attending a registered Screen-Free Week event (and thousands more participating on their own). All told, our marketing efforts were seen by close to a million people!
People from across the world joined us for Screen-Free Week 2023, from the US and Canada, as well as Mexico, UK, Scotland, Italy, Switzerland, Germany, Poland, Netherlands, Spain, Brazil, Columbia, Nigeria, Cyprus, Pakistan, India, Cameroon, Fiji, and Australia.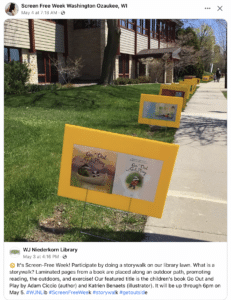 Our largest event series continues to be in Wisconsin, where Screen Free Week Washington Ozaukee hosted a whopping 19 events including a King's coronation tea party and a story walk (pictured).
Families of all shapes and sizes participated this year, spending time outside and in, and going on adventures in their community. For example…
We went to the Children's and History Museums as well as the Science Center. We went to the park, we learned a lot of new card games and played some board games. We generally just enjoyed each other's company.

-Devyn Shaffer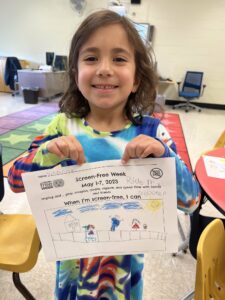 Hundreds of schools got in on the action this year too! Roanoke Ave Elementary School started their week with a "Read Aloud Milk and Cookies Night." Ben Franklin Elementary School painted rocks for the school garden and brought in an ice cream truck. Mathewson Elementary School had a magic show.
Perhaps our biggest success this year was the growth in events sponsored by libraries and librarians around the world (have we mentioned lately that we love libraries?), as well as book publishers, many of whom offered discounts on their titles throughout the week.
The WWP Library in Farmingdale, NY collected pledges for kindergarteners (pictured) and did crafts. The Berkhamsted School Library in England had Screen-Free Bingo and games. Bronxville Public Library produced a "May the Fourth: Star Wars Lego Challenge." Chilton Public Schools District Librarian, Sue Salzsieder produced a full week of events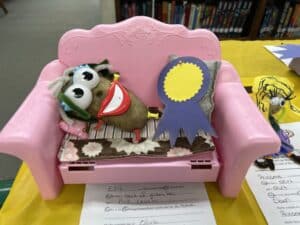 with a swim night (pictured above) and a chance to design your own couch potato (pictured right)!
This year's Screen-Free Week also held some surprises for us! A host of new types of organizations, companies, and individuals participated in the week, like Wi-Fi free coffee shops, grocery stores, cabin rentals, healthcare systems, pediatricians, travel agents, workout studios, toy companies, IT and cellular service providers like US Cellular! Even a police department and heating and plumbing company participated!
We're thrilled to see that the idea of Screen-Free Week resonates with so many different types of people!
Lastly, we want to thank our 2023 event partners—Let Grow, The Digital Wellness Institute, The American Academy of Pediatrics, and Children's Book Week—for their support of this year's event. We're also sending a big shout out to our many awesome endorsing organizations. We appreciate every tweet, Facebook post, Instagram story, or email mention you sent out on our behalf!
Don't forget! If you participated in this year's Screen-Free Week, we'd love to hear how it went (doing so will enter you in a drawing to receive a free book!) Our online feedback form will be open until Sunday, May 21!